For my first entry in this blog, I decided to reprint an entry from my confessionsofarunnergirl.wordpress.com. It seemed appropriate in launching this blog and certainly fits in with the subtitle "musings of an ultra marathon coach". The following is a glimpse into what led me to be a runner, chase my dream race, and eventually want to share my love of running with others and help them go after their own dream races.
Follow your dreams and you'll never look back!
(reprinted from a previous blog entry)
When I started running in 2011, I did it because I wanted to run a benefit 5k for my hometown tornado relief fund. Back then, I hadn't thought that it would eventually lead me to a new career path. Since that day I've learned to expect the unexpected and just go with it. I've discovered that despite what others may think, I can still achieve my dreams – even if they seem far-fetched.
I followed the usual path from 5ks to half marathons to marathons. I got slightly faster but not as fast as I wanted to get, and since I came to running late in life I figured I was experiencing the point of diminishing returns phenomenon. At some point in the 5k to half marathon transition I discovered trail running. Trail running fulfilled my sense of adventure and got me off the roads and into the woods. I continued my road racing while getting stronger on the trails (after a couple of falls resulting in a wrist fracture followed by an ankle fracture) and after a few road marathons, I began dreaming of an ultra.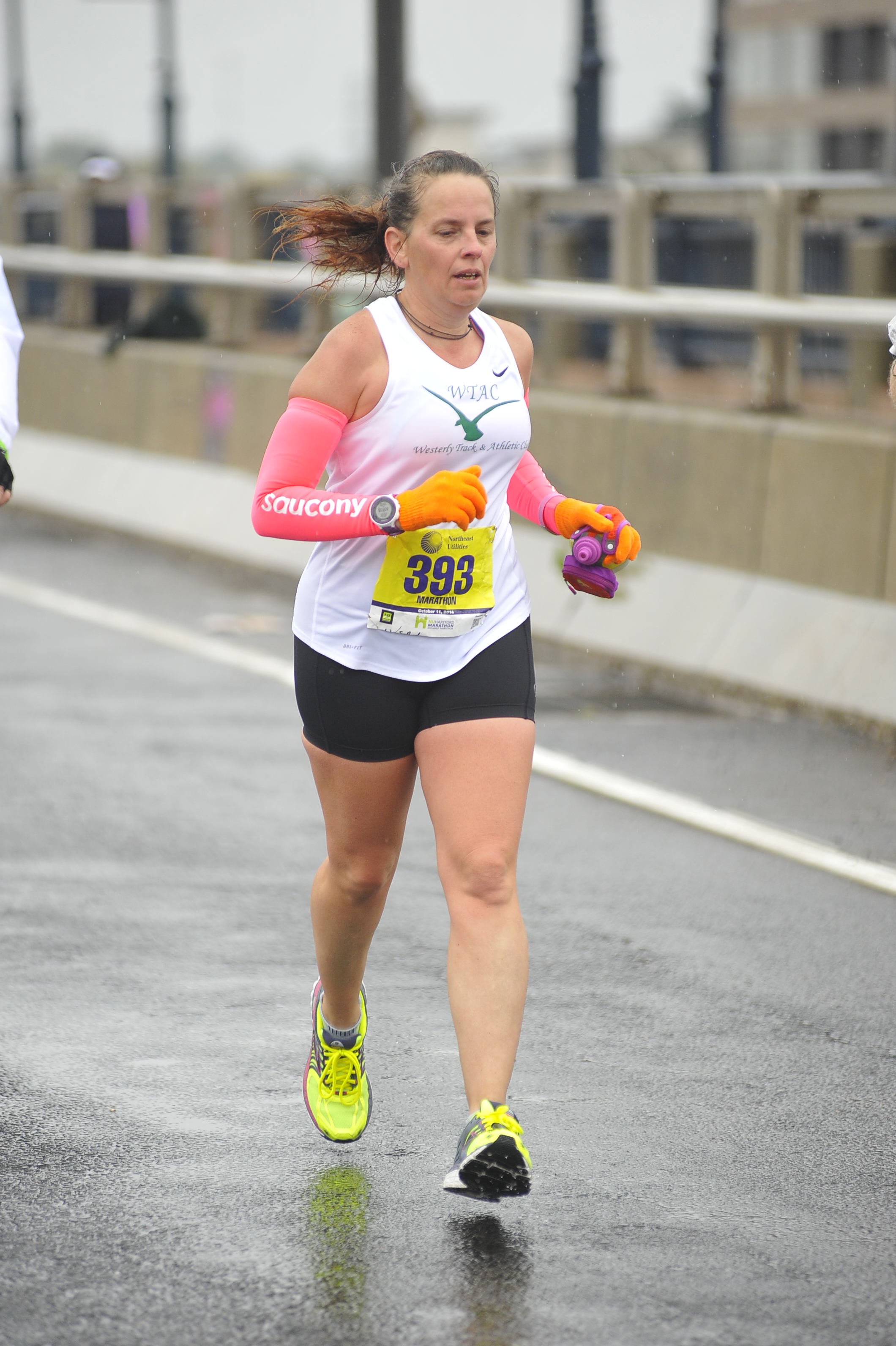 Over the course of the next few years, I participated in many 50ks (some self-supported training runs), several 50 milers, three 100ks (one with a 97 minute PR!!) and my first hundred miler in 2017. I still do road races, but my love lies with ultras. I may not be faster, but I can grind down into a low gear and just keep on trucking. I like the challenge of the trail, and I love pushing my body to limits I never thought I could. I've had to tackle unique problems because of my age and my lack of a lifetime of running experiences, and I can relate to others facing similar issues. I love figuring out how best to approach a training plan with an eye towards the mature runner (I hate the word older because it has a negative connotation for me).
I've ridden horses practically all my life. It was my passion for many years, exploring several different disciplines and finally settling on endurance racing. Its a lot like ultra running, only you have to worry about 6 legs instead of 2, and two living, breathing beings instead of one. It taught me to multi-task under stress, focus on nutrition and pacing (for the both of us), and to be almost anally organized. I had a tack box that went with me to every race and was only unpacked to clean everything and then repack it to be ready for the next adventure. My ultra gear is no different. I can just about do nothing but pack some clothes and food and throw my drop box in the car and go. It takes a lot of the pressure off, knowing that everything is always ready to go…and I encourage my athletes to do the same thing.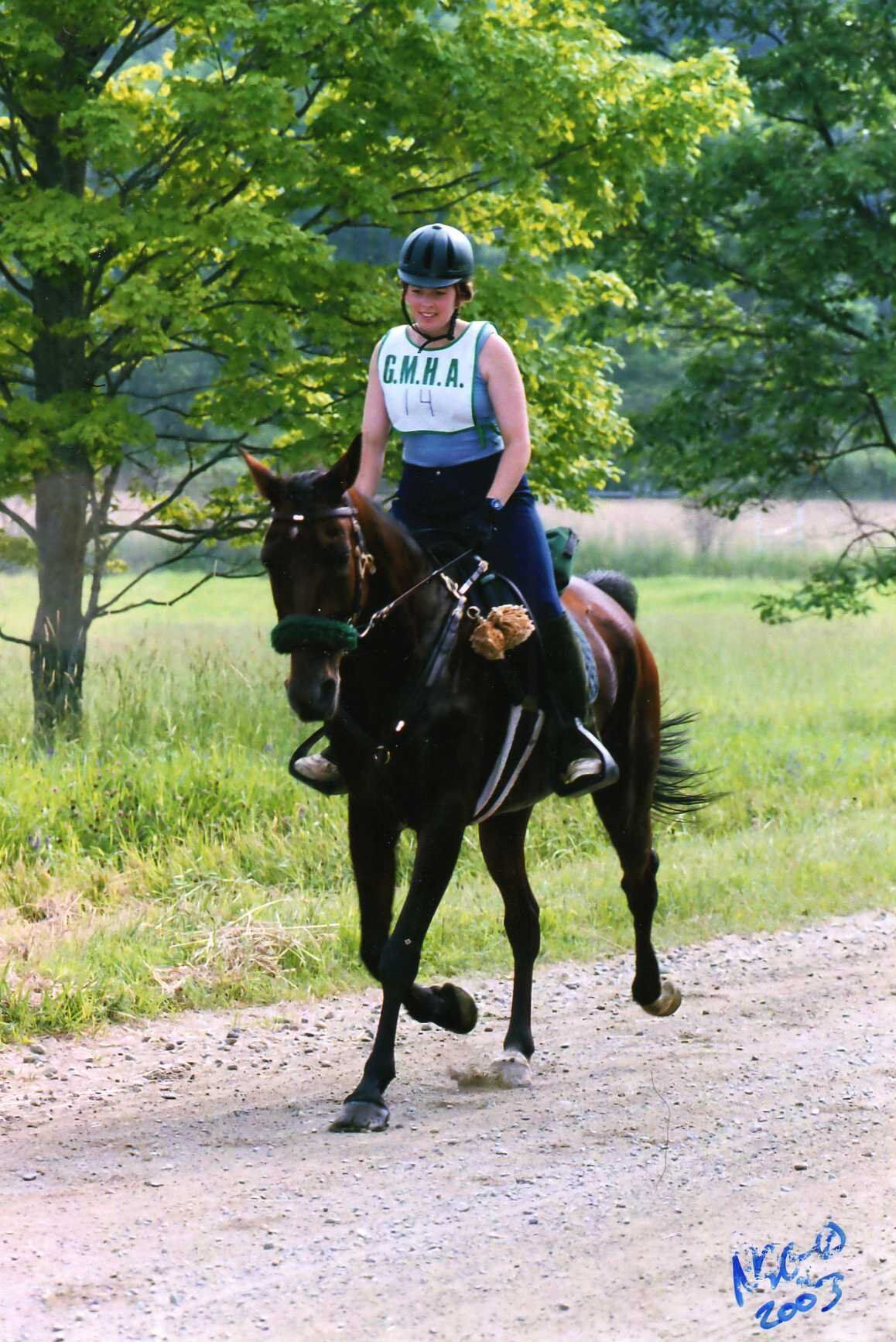 I've been incredibly blessed to meet and run with some amazing athletes. While I was in college I worked part time at a run specialty store originally owned by a local running legend, and it opened a lot of pathways for me. I've been encouraged by Deena Kastor, inspired by Colleen Alexander, and coached by Amby Burfoot. I've run races alongside Jeff Galloway and in the footsteps of Bill Rodgers, and I've shared trails with Hal Koerner and Amy Rusiecki. Nothing like learning from the best.
I like to stay involved in the running community, and give back when I can. I serve as a guide for Achilles CT, I have fundraised for Vermont Adaptive Ski and Sports, I belong to the Shenipsit Striders (a local running club), I am a member of the USATF, I have led pace groups for local races, and I am an brand ambassador for Skratch Labs and UltrAspire. I also volunteer at several ultras each year, enjoying the camaraderie and watching others live out their dream races. I firmly believe in the old adage, "you reap what you sow," and I apply that to my coaching as well as to my own experiences in my running life.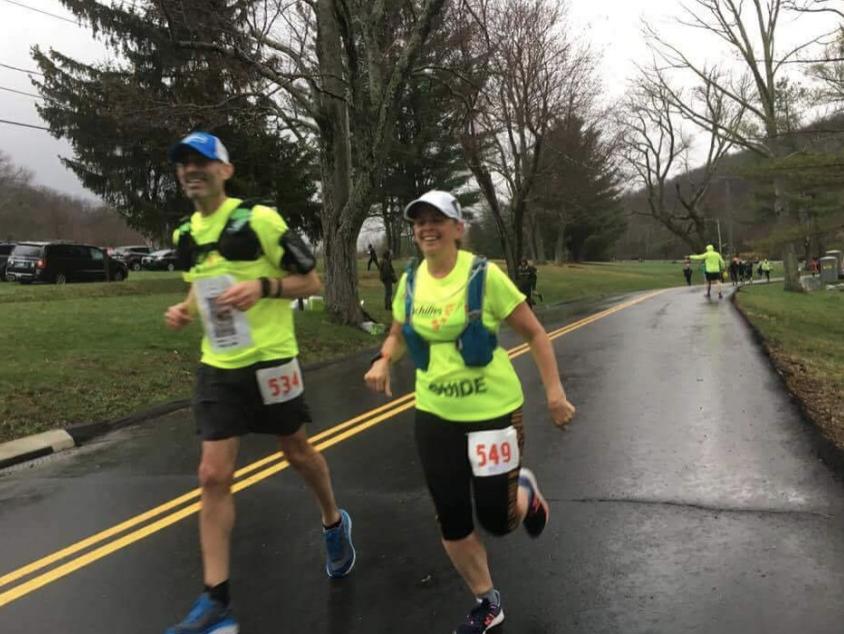 I'm a scientist by training. I earned my associate's degree in liberal arts and sciences from Manchester Community College in 2010, my bachelor's degree in marine science from the University of Connecticut at Avery Point in 2013, and my master's degree in oceanography from UCONN in 2015. I guess you could say I love to learn, and I have a very analytical mind. I like facts and figures, and I like the data to back them up. So when it came time to choose a coaching certification program, I searched for one that was steeped in scientific data and had lots of peer-reviewed references to back up the training philosophy. I found United Endurance Sports Coaching Academy, and it was a perfect fit. The course was totally online, I could study at my own pace, and it had hundreds of references throughout the text to scientific articles that I could access and read for myself (luckily I still have my sign-in credentials from UCONN).
I'm looking forward to a lifetime of helping runners reach goals they never thought possible. If you are interested in learning more, please feel free to contact me at runlongrunstrongendurance@gmail.com. We will spend about an hour together on the phone discussing your experience and your goals, and then I'll create a personalized plan just for you. As a client, you can expect that I will be checking your data daily, and we will have weekly conversations to discuss your progress and any changes that might need to be made in your plan. If you need any more convincing, please check out the testimonials below and then drop me a line. #runlongrunstrong
"Faith Strafach has been my coach throughout the running season of 2018. In June, I had unexpected surgery and needed a plan to ensure I could fulfill my goal of returning to ultra racing in the fall. During that time, she prepared structured and graduating workouts, slowly increasing in mileage, while adding challenging speed work and tempo workouts. She has proven herself to be a generous and giving leader who trains her athletes hard and encourages them to do their best. She listened to my needs, reviewed my data frequently, and altered my schedule when necessary to ensure the program was tailored for me and my progress. Her strategy encompasses a unique balance between coaching, mentoring, informing and challenging that has helped me immensely in getting back into racing shape.
She teaches discipline, hard work and dedication to her athletes. If you are looking for a passionate coach and are ready to do the work, I highly recommend Faith to achieve your goals and make your dreams a reality." ~ Laura B., ultra runner
"Faith has served a guide for Achilles athletes since April 2015. She combines her passion for and vast experience with running, and pays it forward to individuals with a variety of medical conditions and disabilities. Whether they are just starting out, or have to modify their walking/running, Faith helps them set goals and provides support during their workouts/training runs. On race day, Faith motivates, paces, and crosses the finish line side-by-side with her assigned athlete. It's hard to tell who is smiling more when the finisher medal is distributed. Achilles is lucky to have Faith sharing her love of running, and giving of her time and talents in the service of others." Erin Spaulding, President Achilles International-Connecticut
"Faith is so very encouraging and enjoyable to spend time with that you might not realize what great running knowledge she possesses, until you find yourself accomplishing running goals you had only dreamed about. I recommend her coaching to any runner, from beginner to ultra distance runner." ~ Neal B., runner
"If you are looking for a running coach who will motivate, inspire, and become part of your life you found her. Faith is all of this and more. As Faith learns about your abilities, and limitations, she uses this information to help motivate and push you to become a better athlete. She is brutally honest (I love this). She gets out and runs with you. She learns your style and helps you with your pacing, breathing, hydration, or whatever else you need to reach your goals. If want a coach that understands running, has a passion for the sport, knows about different terrains, ability levels, and how to fuel the body look no further. You found her. Trust me, Faith is the coach for you." ~ Adam F., physically challenged ultra runner