09
Sep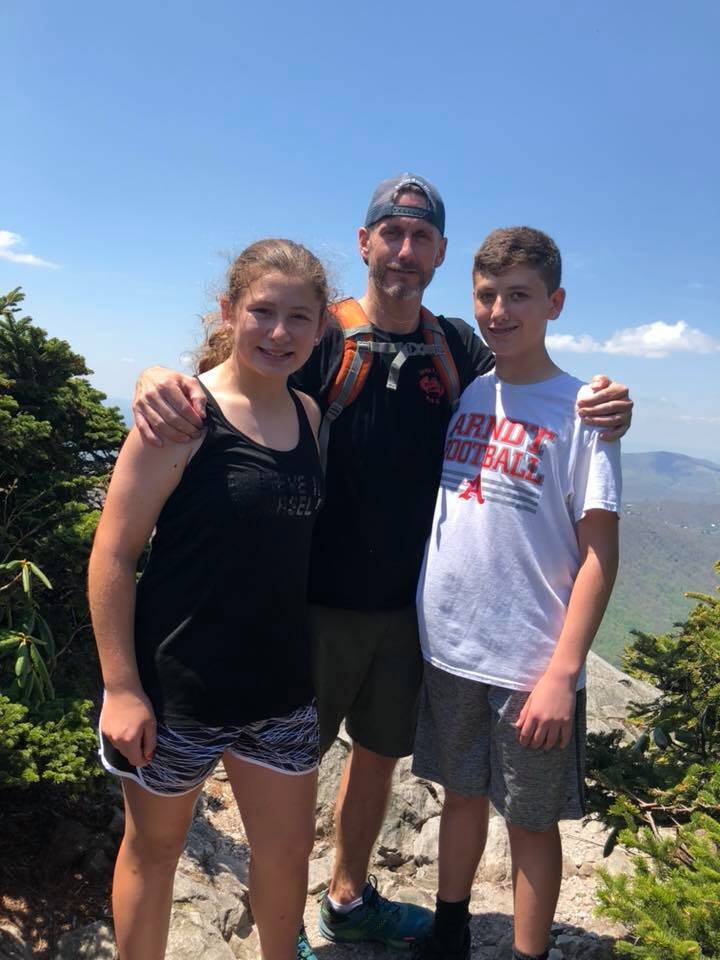 Run Long ~ Run Strong: How old are you?
Rocky Reid: 41
RLRS: Tell us a little about yourself (kids, married, job)?
RR: 2 kids (15 year old son and 13 year old daughter). Both kids play basketball at school and AAU basketball as well. I have served as the Director of Women's Basketball for Team Hickory Basketball Club for the past two years but I'm stepping down and will just be coaching this year during the AAU season. I'm divorced but have a pseudo-spouse (we're both divorced but we live together and haven't felt the need to get married again). Spent the past few years selling medical devices for a distribution company but recently switched companies and I'm now a sales rep for one of actual manufacturers. 
RLRS: When and why did you start running?
RR: I've ran off and on since 1996. From 1996-2000 it was required for my college baseball team. Afterwards, I dabbled off and on over the next 15 years or so until I was diagnosed with Type 2 Diabetes. Since my diagnosis, I've been much more consistent with my efforts for the most part.
RLRS: What keeps you motivated to train?
RR: My diabetic condition is my primary motivator. I want to keep all of my limbs and vision long term. The other motivator for me is just the peace and quiet I find while running. It's my personal time to just be 100% in the moment and not focus on anything but my next step and breath. 
RLRS: What are your hobbies outside of running?
RR: Coaching basketball, college football, kayaking, camping.
RLRS: What is your favorite race?
RR: I haven't really raced a lot. My favorite run is the Art Loeb Trail in NC. I ran it last year with one of the doctors I call on for work. 
RLRS: What is your bucket list event?
RR: I have so many right now. Bel Monte 50k in March 2020 is my first true "ultra" race. I keep finding new races through my research that I would love to do. UTE 100 and Kettle Moraine 100 are the two that probably stand out the most. 
RLRS: What is the funniest thing to happen to you during a race?
RR: Nothing yet, but if you ask me after Bel Monte I may have a different answer.
RLRS: What is your proudest race moment?
RR: None yet. Finishing Bel Monte 50k WILL be my first ultra so it's going to hold a special place for me when I complete it.
RLRS: What is the one thing you wish you knew when you first started running?
RR: When I first started running, I did not understand the importance of building an aerobic base. My goal when I first started was to try and run every run faster than the previous one which is ok when you're 18-21 and in college but not as beneficial when you're 41.
RLRS: What is your best piece of advice for new runners?
RR: Stay committed. Stay patient. Have fun. And remember why you started. I look at running as a free therapy session for myself.