19
Nov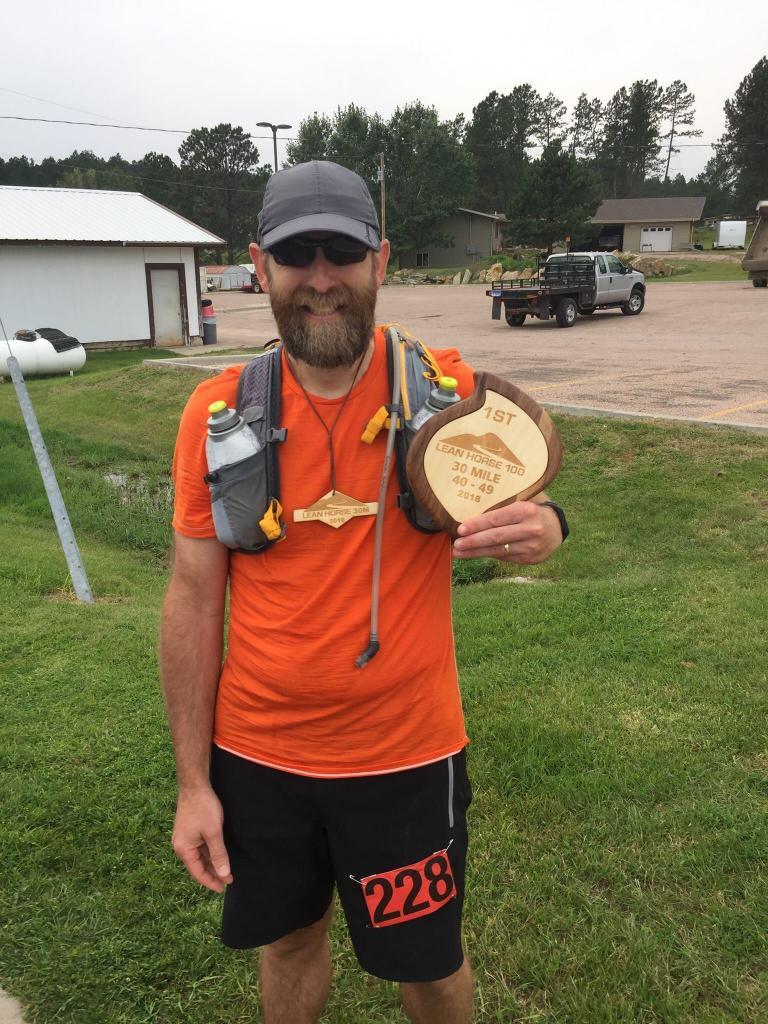 Run Long ~ Run Strong: How old are you?
Ben N: 46
RLRS: Tell us a little about yourself (kids, married, job)?
BN: Daughter and 2 grandkids. Married to Laura. She understands my mental state quite well! I am a physician assistant and have been so for 24 years.
RLRS: When and why did you start running?
BN: I started running consistently 10 years ago after several of my patients convinced me to train for a half marathon. I have been addicted since.
RLRS: What keeps you motivated to train?
BN: Signing up for the next race! Running with my dog. She is a pound rescue and she helps keep me motivated to get out there even when it is -10.
RLRS: What are your hobbies outside of running?
BN: Hunting and anything to do with the grandchildren
RLRS: What is your favorite race?
BN: Teton Ragnar Ultra relay. That was an amazing trail race with the most awe inspiring views! I would never change up my team of 4. Second would be Glendo WY trail 30K I ran with my dog. She was the true winner of the event. She set the K-9 course record even though it was the inaugural year. Third would be Lean Horse 50K in Custer SD.
RLRS: What is your bucket list event?
BN: American Heroes Ultra. I signed up for the 100 miler for Sept 11, 2020. I would like to do a destination marathon like the Great Wall event.
RLRS: What is the funniest thing to happen to you during a race?
BN: Being chased by a cow moose was not funny at the time!
RLRS: What is your proudest race moment?
BN: Winning my age for the Lean Horse 50K. Introducing my love of running to me eldest brother, he is addicted to the run.
RLRS: What is the one thing you wish you knew when you first started running?
BN: Proper nutrition and hydration during ultra events.
RLRS: What is your best piece of advice for new runners?
BN: Sometimes it is important to stop and smell the roses and enjoy the views. Slow days are very important. Pay attention to nutrition and hydration.

"Run when you can, walk if you have to, crawl if you must; just NEVER GIVE UP" – Dean Karnazes