08
Jul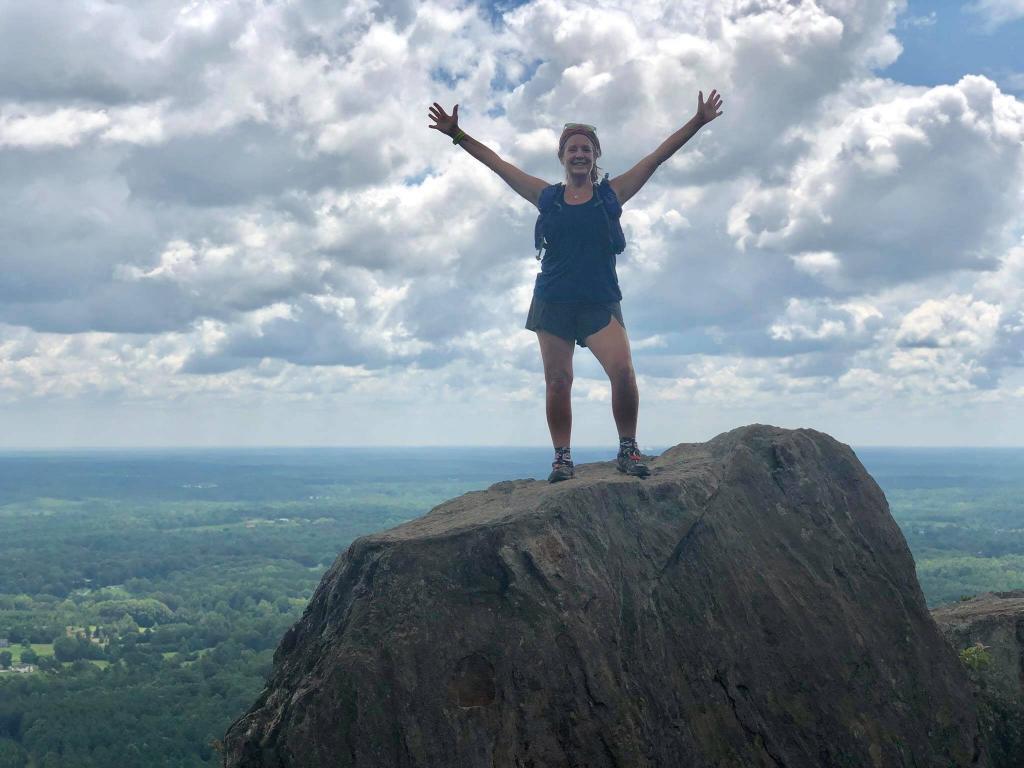 Run Long ~ Run Strong: How old are you?
Lisa Brown: 51
RLRS: Tell us a little about yourself (kids, married, job)?
LB: I have two kids, ages 20 and 25. Right now, I'm in the middle of a move to Ohio where my guy is starting a job at the University of Cincinnati. I've been a librarian for about 20ish years, the last 14 in public schools. Not sure what I'll do in Ohio, so stay tuned!
RLRS: When and why did you start running?
LB: I was originally a road runner and triathlete when I started. It's funny because when I finished my first 5K, someone mentioned that I should do a marathon. I remember shooting that idea down – and now I have two successful 50Ks under my belt. Oops. A couple years ago, I went totally to trails. Never looking back!
RLRS: What keeps you motivated to train?
LB: My weight! Seriously, I love to eat and running makes me happy and calms my anxiety. The woods are my happy place.
RLRS: What are your hobbies outside of running?
LB: I've rediscovered a love of cooking – see what I'm saying? I like to read, hike, bike, travel, pretty much anything outdoors.
RLRS: What is your favorite race?
LB: I don't think I've had one yet!
RLRS: What is your bucket list event?
LB: I really wanted to do Twisted Branch this year, but nagging injuries have plagued me. It's still on my list of "I really want to do this race!" 
RLRS: What is the funniest thing to happen to you during a race?
LB: I was delirious during the end of the Dam Yeti 50K last year. About a mile or so from the finish, there was a dead raccoon who'd been struck by a car on the grass next to the trail. Out loud, I said, "guess you should've run faster." Unfortunately it was out loud, so the other runners around me heard it, and cracked up. Lightened the moment and we still talk about it!
RLRS: What is your proudest race moment?
LB: It's a tie – my first race six months after back surgery, and crossing the finish line at Algonquin 50K – my first successful race of that distance. 
RLRS: What is the one thing you wish you knew when you first started running?
LB: I'm not sure. I research everything to death (hello, librarian), so I like to think I'm sorta well-informed. 
RLRS: What is your best piece of advice for new runners?
LB: Go your own way. Be open to advice and criticism, but realize that you're the one who has to be disciplined enough to get out the door. Kick your own ass and be proud!