05
Jul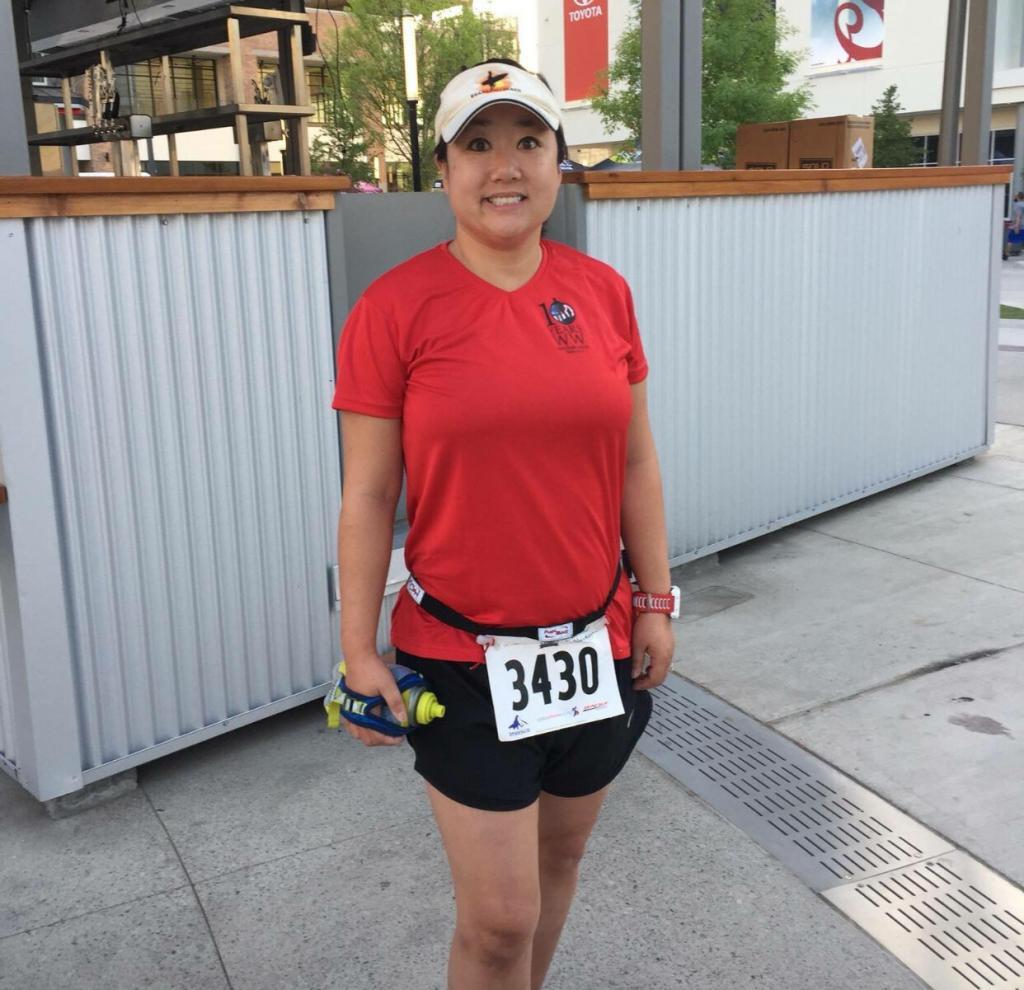 Run Long ~ Run Strong: How old are you?
Susan Gilstrap: 44
RLRS: Tell us a little about yourself (kids, married, job)?
SG: Married 12 years to a wonderful, supportive husband, Ken. I have two fur babies, 1) 5yr old purebred American Bulldog who is a meathead and loveable and 2) Winnie a 10 year old Corgi mix who just wants to lick you to death! We live in Dallas, TX. I work in advertising in downtown Dallas as a Sr. Art Director. 
RLRS: When and why did you start running?
SG: I started many years ago, around 2006ish and just wanted to get into shape.
RLRS: What keeps you motivated to train?
SG: Honestly, I've lost motivation throughout the years especially after my marathon in 2015. I've started again and it's the feeling I get after waking up in the morning (and I'm NOT a morning person) and knowing throughout the day that I got my workout done! Plus, I love seeing the green after I've completed a workout in TrainingPeaks!! hahaha
RLRS: What are your hobbies outside of running?
SG: I love horses and use that passion to create handmade cards/art.
RLRS: What is your favorite race?
SG: Not sure I have a favorite. Depends on where I'm at with my training. A good 5k is always great for motivation because the distance doesn't kill you and you get a medal!
RLRS: What is your bucket list event?
SG: Ooh, maybe the Honolulu Marathon and a 50 miler. (although the 50M seems almost impossible!!)
RLRS: What is the funniest thing to happen to you during a race?
SG: During my marathon in 2015, we did it in Eugene, OR where my husband is from. About mile 15, both my sisters-in-law and their kids were driving up and down the street in their grandma's old Caddy screaming out the window! Then, some of them jumped on course with me!! Mile 15 was when things were still funny! (not at mile 19 though!)
RLRS: What is your proudest race moment?
SG: Crossing that marathon finish line!!!
RLRS: What is the one thing you wish you knew when you first started running?
SG: Don't stop believing in yourself!!
RLRS: What is your best piece of advice for new runners?
SG: Take it workout by workout. Try not to get overwhelmed by your goal race. "My race, my pace." To try and not compare to others paces.