04
Jun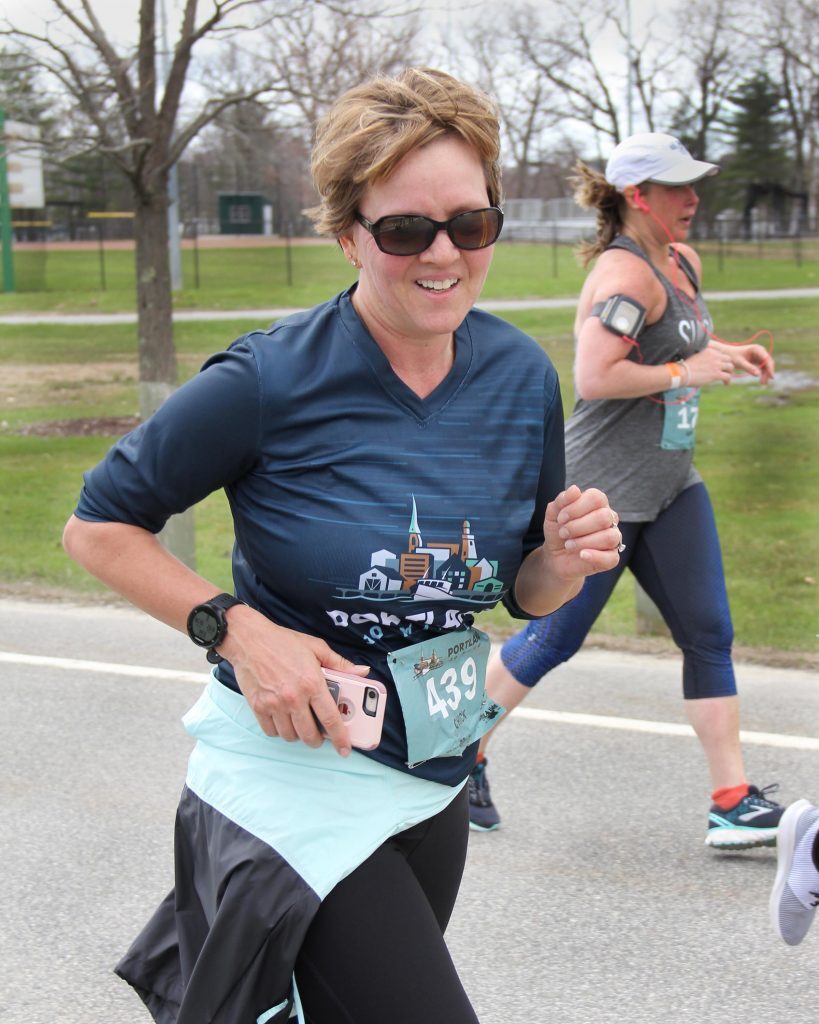 Run Long ~ Run Strong: How old are you?
Laurie Chick: 53 (54 in July)
RLRS: Tell us a little about yourself (kids, married, job)?
LC: I have been married to my husband Jack for nearly 21 years. I have two daughters, Jessica (from a previous marriage) and Kailey. Being that my husband has some years on me, I have been fortunate to have shared the life and love of 5 Granddaughters (from his grown children). I left the workforce to stay home and raise my younger daughter who is now 15. It was then I snuck in some schooling and received a degree as a Certified Surgical Technologist. I worked in the OR for a period of time before returning to more familiar territory when I took a Human Resource job doing payroll for the State of CT.
RLRS: When and why did you start running?
LC: I started running with a friend of mine when I was about 40. For many years, we met in the early morning hours several days a week and pretty much stuck to a three-mile route. From there I added more distance and eventually started signing up for various runs.
RLRS: What keeps you motivated to train?
LC: I stay motivated by my desire to stay active and to improve as a runner. Creating challenges for myself provides further motivation. This year I signed up for the New England 10 Miler Series. It is this type of challenge that leaves me no choice but to get out and run. Having Coach Faith to be accountable to is a huge motivator. Above all, it's the quiet time spent during a run and the way I feel afterwards that keeps me lacing up my sneakers.
RLRS: What are your hobbies outside of running?
LC: I love photography, kayaking, taking day trips – whether it be to Maine or Vermont, NYC, or a ferry ride to a nearby island. I enjoy sitting on the beach in Kennebunkport and hope to do a lot more traveling to faraway places in the years ahead.
RLRS: What is your favorite race?
LC: I've enjoyed all the races I have taken part in, but I think the race I had the most fun running was the Manchester Road Race on Thanksgiving in 2017. It was the first time I had run with my sister and we had an awesome time. I especially loved the energy along the route. It felt great going home afterwards and putting a Thanksgiving meal on the table.
RLRS: What is your bucket list event?
LC: My bucket list event isn't just one event. I have a crazy idea of wanting to run a race in each State across America. Not sure how realistic, but I haven't given up on it yet! A more realistic bucket list item is to run another half marathon – a Disney Half, perhaps Disneyland Paris.
RLRS: What is the funniest thing to happen to you during a race?
LC: Can't think of anything at the moment.
RLRS: What is your proudest race moment?
LC: My proudest race moment was running the Falmouth Road Race with a very special friend. We ran for the benefit of The Hole in the Wall Gang Camp and in honor of her young daughter who was battling cancer at the time. It's a very special memory for me. I'm happy to add that after 7 years, I've made it through the selection process and will be returning to run again this August.
RLRS: What is the one thing you wish you knew when you started running?
LC: The value of working with a great coach.
RLRS: What is your best piece of advice for new runners?
LC: Whatever your goals, your journey as a runner isn't always going to progress the way you would have hoped. Each day will bring new challenges and along with your accomplishments may come possible setbacks. Never give up on your dreams, but don't be afraid to explore a different path if the one you are on isn't working for you. Success as a runner looks very different for each of us.