12
Jun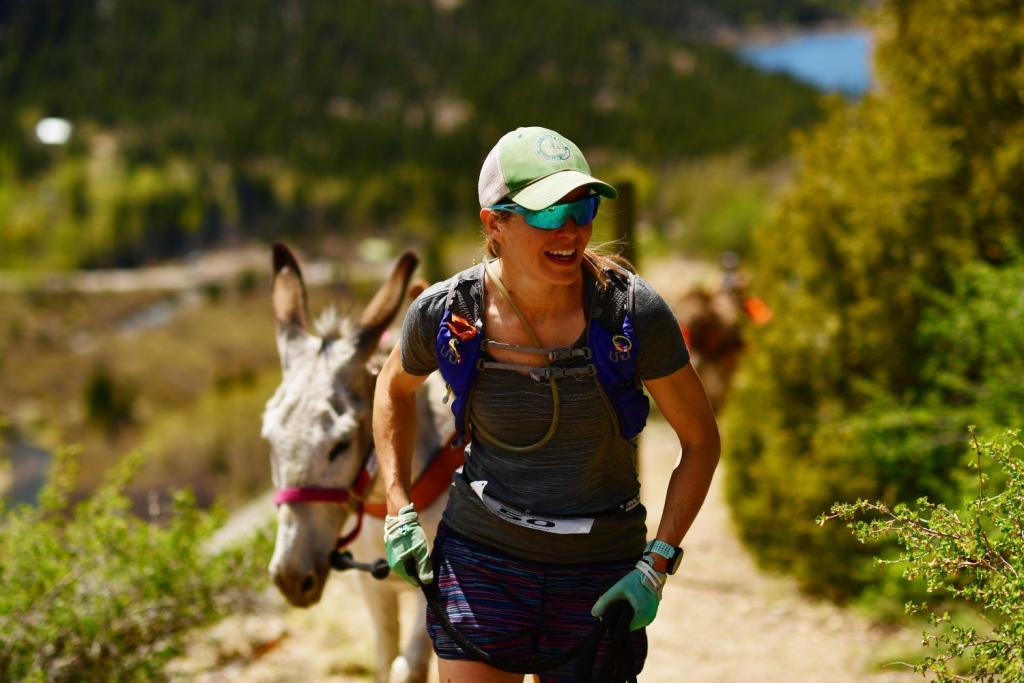 Run Long ~ Run Strong: How old are you?
Jennifer Stewart: 40.
RLRS: Tell us a little about yourself (kids, married, job)?
JS: No human kids, but two active dogs (a German Shorthair Pointer and Lab/Golden mix that keep me on my toes and join me for long runs. I'm married, and work for a health care consulting company based in Washington DC (but mostly work from my home office in Colorado).
RLRS: When and why did you start running?
JS: I grew up in Northern California near gorgeous trails. I've enjoyed hiking and running as long as I can remember.
RLRS: What keeps you motivated to train?
JS: After sitting at my desk, I love to get outside and move. I moved to Boulder because the trails are so beautiful and varied, and they help encourage me to get outside.
RLRS: What are your hobbies outside of running?
JS: All the typical Colorado activities: mountain biking, stand-up paddle boarding, backpacking, pack burro racing, canyoneering, nordic and downhill skiing. And playing my banjo!
RLRS: What is your favorite race?
JS: I love the Red Hot Ultra in Moab. It's a gorgeous course that's run mostly on slickrock. The views are amazing and the trail is super fun. (It also routinely humbles me, since it's hard for me to train for an ultra over the winter).
RLRS: What is your bucket list event?
JS: The Grand Traverse ski race.
RLRS: What is the funniest thing to happen to you during a race?
JS: While training for a long race, I had to slog up a hill alongside a road. A car passed me right before the summit and everyone in the car cheered…. and when I made it to the top of the summit, the car's passengers had strung toilet paper across the road and cheered for me when I ran through it and "broke the tape." It still brings a smile to my face.
RLRS: What is your proudest race moment?
JS: Standing at the starting line of an Ironman and knowing I had managed to adequately prepare… despite a full time job.
RLRS: What is the one thing you wish you knew when you first started running?
JS: There will be seasons to my running– times I want to run long and times I don't; times I want to run with a group, and times I want to run solo; times I'm faster and times I'm slower. It doesn't matter which season I'm in.
RLRS: What is your best piece of advice for new runners?
JS: Find what makes you happy with running and do that. Don't feel like you have to conform to what brings others joy.
Coach's note: Jennifer is indeed tackling her bucket list race this year. We wish her the best!!