25
Apr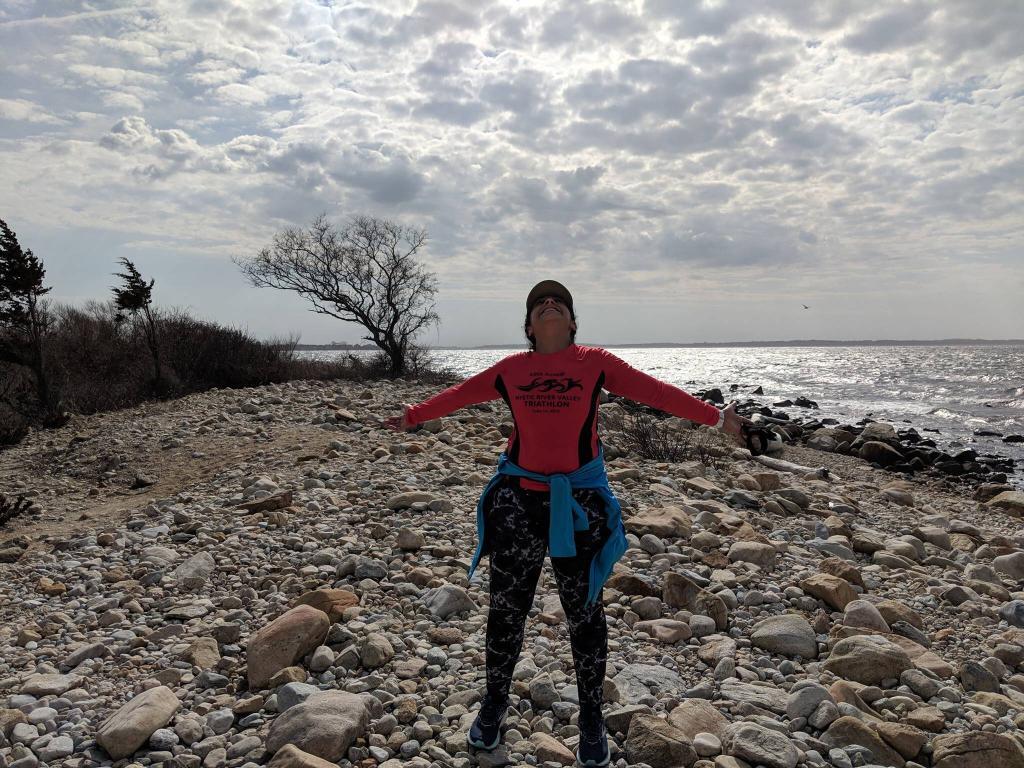 Run Long ~ Run Strong: How old are you?
Maria Rosa: 33

RLRS: Tell us a little about yourself (kids, married, job)?
MR: Living with partner in Ledyard, professor in Biology Dept. at Conn College.

RLRS: When and why did you start running?
MR: Started in 2011 because I wanted to get fit, I used to be more active but got into lazier habits in grad school. Decided to do a tri, since I used to swim and bike regularly, which meant running. I did 0.8 miles on the treadmill and almost threw up lol. But it reminded me how out of shape I had gotten even though I didn't look or feel fat. So, I started running more as a way to get more active and to do regular workouts when I didn't have access to a pool or bike.

RLRS: What keeps you motivated to train?
MR: A lot has to do with how far I've come, and I like to set goals. I think of running as a long-term life style change. I feel better when I run regularly, so even if I fall off the wagon, I like to get back to it. Setting a goal (a particular half- marathon, get to run a 10k weekly etc.) helps me get back on track.

RLRS: What are your hobbies outside of running?
MR: I like to do a lot of reading, also hiking and playing team sports. I have not done as much of that lately but want to get back into it.

RLRS: What is your favorite race?
MR: Any race I can finish! But generally, I love a 10k. I haven't found a race yet that I love, though there are some I like to consistently do every year (Frostbite Five Miler, Hare Hop 5k, etc.) (coach's note: both of these races are put on by Kelley's Pace in Mystic, CT)

RLRS: What is your bucket list event?
MR: I want to do one of the Disney half's, but do all race events on that weekend.

RLRS: What is the funniest thing to happen to you during a race?
MR: When I push myself sometimes my stomach rebels, they don't call it running for nothing. Once I hurled at a finish line, just glad it wasn't from the other end!

RLRS: What is your proudest race moment?
MR: Finishing the Ocean's Half Marathon. I honestly didn't think I was going to make it. Part of it was not having trained well or being prepared. But until I crossed the finish line, I did not think I was going to make it.

RLRS: What is the one thing you wish you knew when you first started running?
MR: That it is hard for most people. Feeling inadequate, not wanting to do it, or not having a fun race happens to most everyone. Having a crappy run doesn't mean running isn't for you.

RLRS: What is your best piece of advice for new runners?
MR: Have a goal and stick to it but give yourself a break if you don't meet those goals. Getting back to it and consistency is way more important than hitting that PR. Took me a while to get that one, and I've done a lot better since I did.